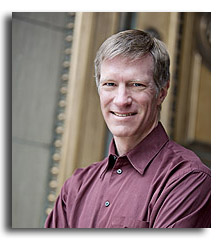 Welcome to the Kredits website.

It is more important than ever that microfinance institutions are able to organize their efforts and transform their business data and work flows into a strong, transparent foundation for long-term success.

Our technology and business solutions are designed to strengthen and empower our MFI partners' organizations and to meet their mission-critical business objectives in a truly affordable, intuitive manner. That is why our focus, our commitment, and our attention to detail is dedicated to helping our MFI partners succeed in their business goals.
We accomplish this singularly important objective by working in close collaboration with our MFI partners, in their own environment, providing integrated solutions through a combination of purposeful strategy, proactive planning and diligent process definition. We take great pride in rolling up our sleeves to deliver durable, reliable, and cost-effective solutions. Our mission is to help them increase their outreach for providing financial services to their clients.

As a global leader in the microfinance technology industry, we also believe that we have a responsibility to take a very rational, objective, and informed approach in helping our MFI partners better understand their challenges and needs. That is how and why we were one of the first to successfully support the Grameen models, one of the first to integrate a credit scoring module, and also the first to provide microfinance technology in Chinese. We work hard every day to ensure our technology and our solutions effectively address our MFI partners' needs and to lead through innovation and reliability.

While our technology is state-of-the-art, what truly makes Kredits unique is our total commitment that every implementation of our solution is successfully completed on-time and on-budget. In fact, because of the flexibility of our technology and our intimate knowledge and understanding of microfinance business operations, the majority of our field implementations are successfully completed within a period of only six to eight weeks.

To ensure this occurs, we have developed a unique 7-step implementation process that begins with a comprehensive, on-site analysis of the client's MFI operation and ends with our technology becoming fully operational and meeting the client's principal requirements. It's a proven approach and we are proud that, having assisted MFI partners in 30 countries across 5 continents, and in multiple regulatory environments, we have maintained our outstanding implementation record with a 100% success rate.

On behalf of the entire Kredits team, we look forward to partnering with you.

Don Eggert
CEO and Co-founder